Designed for flexibility, our membership options allow you to work at your own pace for work-life balance.
Warm, inviting and thoughtfully-furnished, our cozy space features multiple custom-designed workspace choices. You can work at a desk, sit on a comfy couch, or even lounge on oversized bean bags on the outdoor terrace during those warm summer days. The choice is yours.
Besides wifi, printing and copying facilities, you will have access to the kitchen, lockers and postbox. There is a private meeting room available for phone calls and teleconferences. For a change of pace, you could also work from the community café. The community area is an open space for networking, coffee breaks or meetings, but advance booking is required to use it for conferences, workshops and appropriate events.
Join the Easy Busy community. We look forward to having you with us.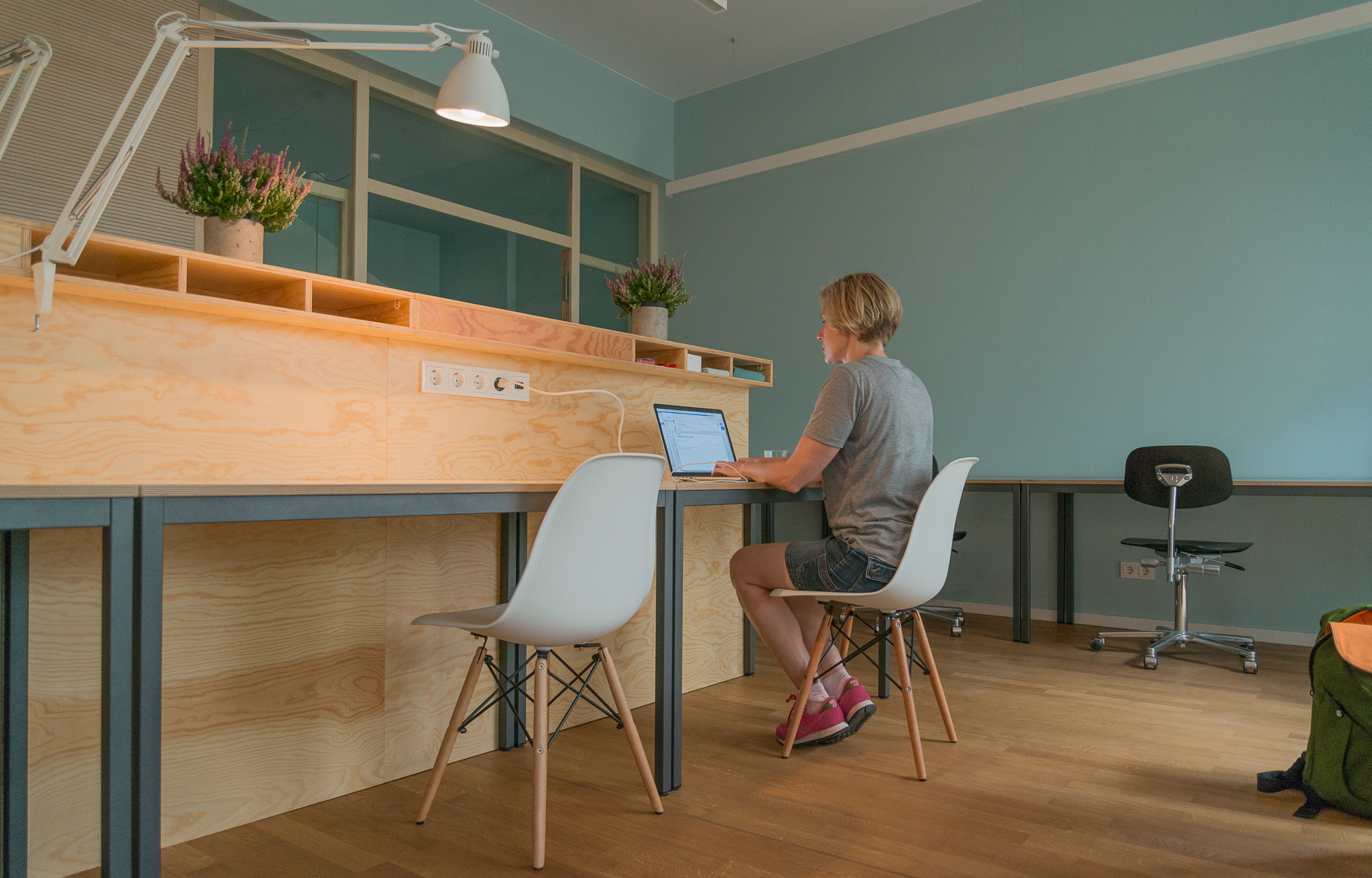 We made our pricing transparent, easy and truly family-friendly. You are welcome to work for free in our cosy and quiet community-"cafe"-area and pay only for the childcare: 10 Euro per hour. No commitment required. Contact us for more details!
SUNNY
35 €
PER HOUR
Meeting and seminar space 40 sqm with direct access to the terrace, separate entrance from the street and its own bathroom. For a little extra we provide additional equipment: flip-chart, projector, tea/coffee FLATrATE.
CAFE
35 €
PER HOUR
Workshop and event space 40 sqm. separate ENTRANCE, professional coffee-machine, family-friendly, kitchen and bathrooms for you CONVENIENce. please contact us.